Finally!
A challenge.
I don't know why I chose this challenge. I think it's because out of all the young adult novels I've read, I don't think any of them have really been mythology themed. So, to get myself into the mythology reading spirit, I have decided to join this challange hosted by the impeccable blogger over at
For Those About to Read...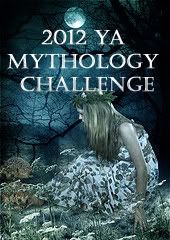 The problem is... I don't know any titles, =( Right now I'm in the process of stalking some down, but until that time I'm hoping ome of my readers will locate a few for me. Much obliged if you do!
I can't wait to start this! For updates please check out my challenge page to see how I'm doing. Thank you much!
Happy reading!